41st Annual Neptune Festival
Posted by David Phillips on Tuesday, September 23, 2014 at 9:42 PM
By David Phillips / September 23, 2014
Comment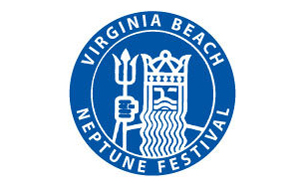 Every year, hundreds of thousands people head to the Virginia Beach oceanfront for the city's largest and widest attended festival; The Neptune Festival Art & Craft Show. This year marks the 41st Annual. It has been ranked among the top 10 festivals on the East Coast and is one of one of America's top 100 festivals. As a matter of fact, The Library of Congress lists the Neptune Festival on its America's Story website.
The Art & Craft Show portion is produced by The Virginia Museum of Contemporary Art and showcases over 275 artists and crafters lined up and down the boardwalk. Daily concerts at festival stages are scattered along 32 blocks of the boardwalk and feature a variety of live music and performers. Great local, as well as national talent will flood the boardwalk to celebrate the city-wide festival. The stages this year will be located on 17th, 24th, and 31st Streets. In addition to live entertainment, the Boardwalk Weekend will consist of an International Sandsculpting Championship (a world-class sandcastle competition), a wine tasting, delectable food, a grand parade, fireworks and numerous athletic competitions (including a 5K and 8K race, a volleyball tournament and Neptune's Atlantic Regatta); among many other things.

The Neptune Festival was created by Virginia Beach Chamber of Commerce President and RK Chevrolet founder Richard Kline in 1973 to celebrate the unique heritage of Virginia Beach and showcase its special location as a city by the sea. Since that time, the festival has grown to attract more than 500,000 people each year and generates an economic impact of over $20 MILLION to the City of Virginia Beach.
You won't want to miss this beloved send off to summer and weekend of fun!
Dates: Friday, September 26, 2014- Sunday, September 28, 2014
Times: Friday 12:00 P.M. - 11:00 P.M., Saturday 1:00 P.M. - 11:00 P.M. and Sunday 1:00 P.M. - 6:00 P.M.
Location: 1st to 32nd Streets along the Oceanfront Boardwalk
Phone: 757-498-0215
Website: www.neptunefestival.com