Green Flash Brewing Co.
Posted by David Phillips on Tuesday, October 21, 2014 at 1:40 AM
By David Phillips / October 21, 2014
Comment
Green Flash Brewing Co.
Exciting news took place Monday, October 13th, when San Diego based Green Flash Brewing Co. officially broke ground for the construction of their 20 million dollar facility at the northwest corner of General Booth Boulevard and Corporate Landing Parkway. The site is only a couple of miles south of Oceana Naval Air Station, home to a fleet of roaring F/A-18s and on 9 acres in the Corporate Landing Business Park. Green Flash bought the land from the Virginia Beach Development Authority for $1.35 million.
Mike Hinkley, who founded Green Flash with his wife, Lisa, originally had settled on Wilmington, a seaside city in North Carolina for the site of their second brewery, but a last-minute trip to Virginia Beach changed their minds. Green Flash initially decided against Virginia because, at the time, brew pubs were not allowed to sell pints in their tasting rooms. They reconsidered when the law changed in 2012 under previous Governor Bob McDonnell. Green Flash and others credit the law change with the monstrous growth Hampton Roads has seen.
Virginia Beach, which is Virginia's largest city, has a lot in common with San Diego. Virginia Beach has an oceanfront location, is home to a major U.S. Navy base and is a tourist magnet, drawing more than five million visitors each summer. The city is also centrally located and offers second-day freight service to two-thirds of the U.S. population, from Boston to Miami.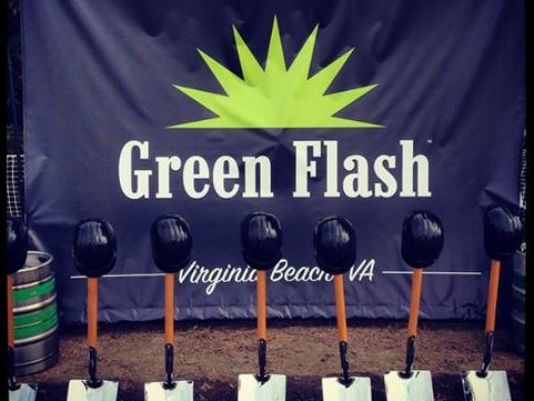 The Hinkleys wanted to build a brewery in the mid-Atlantic so they could deliver fresh beer to about two-thirds of the U.S. population. As a matter of fact, a third of Green Flash's beer is sold on the East Coast.
Currently, Green Flash markets beer in 38 states and sells about 30 percent of its output between Boston and the Carolinas. "It just made sense to get closer to our markets: shorter deliveries, fresher beer, another outpost to connect with our customers," Hinkley has been quoted as saying.
The Virginia Beach site will include a 7,400-square-foot tasting room, an event center, a store, a pavilion and a 1-acre outdoor beer garden. Food trucks and caterers will be invited to sell to customers, but the brewery will not operate a restaurant.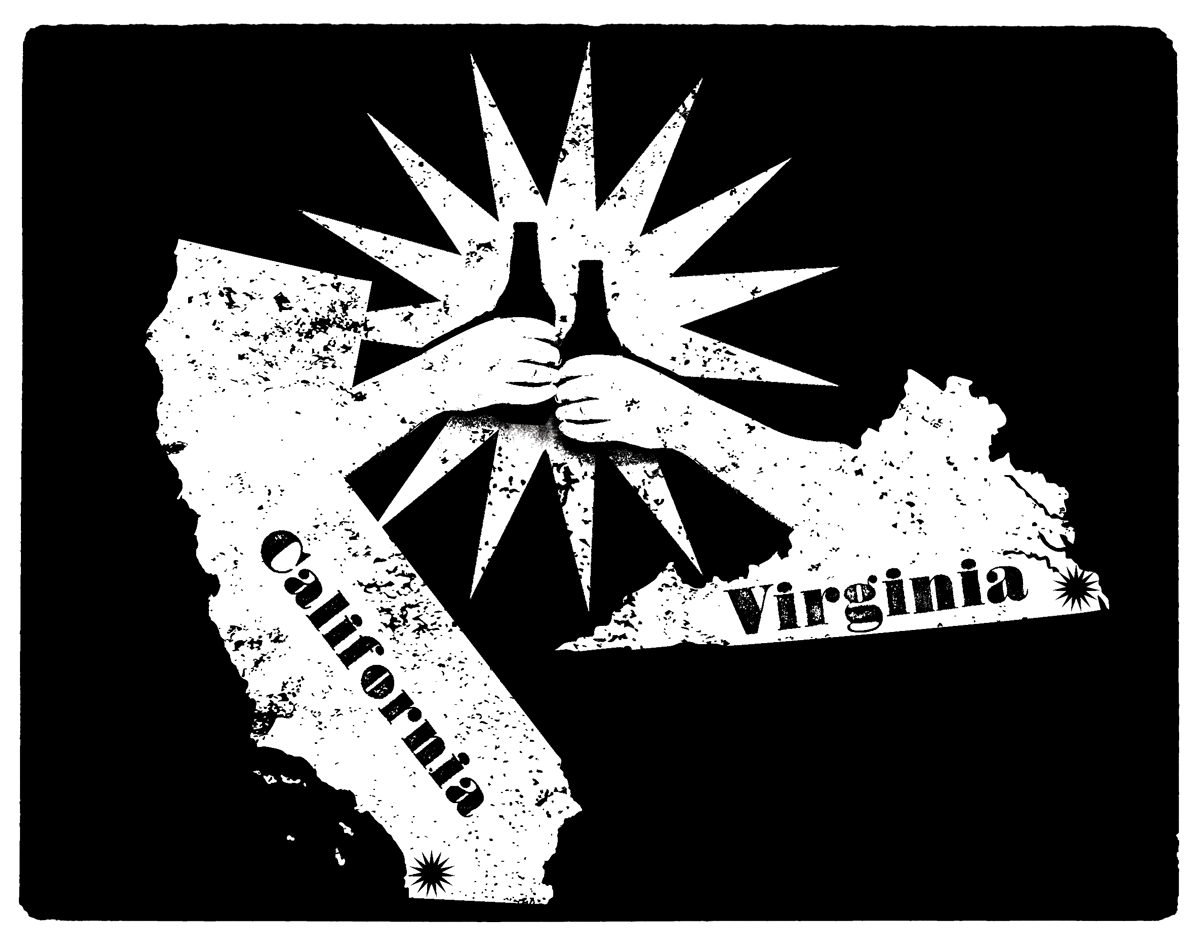 When Green Flash finishes building its second facility in early 2016, Virginia's craft beer output stands to increase nearly 40 percent over what specialty brewers produced last year in the commonwealth.
The 58,000-square-foot craft brewery will be capable of producing as much beer as the San Diego location (about 100,000 barrels annually.) The facility will brew the same lineup of beer made in San Diego, which includes award-winning West Coast India Pale Ale and other beers that defy classification in a particular style. For instance, Le Freak Ale, is an "out-of-the-box modern ale" which is created by blending two styles: Belgian Trippel and American Imperial IPA.
The local craft beer scene has flourished in recent years with O'Connor Brewing in Norfolk and Beach Brewing in Virginia Beach opening in 2010, and Smartmouth Brewing Co in Norfolk which was founded in 2012.
Cassidy Rasnick, director of member services for the Virginia Craft Brewers Guild, said there were 44 craft breweries in Virginia in 2011, but the latest tally came in at 93. That includes more than a half-dozen in Hampton Roads. Maurice Jones, the state's secretary of commerce and trade, has said that U.S. craft beer sales increased 17.2 percent last year and that "Virginia is very rapidly becoming the craft beer capital of the country."
Kory Mohr, founder of the Virginia Beer Trail, which keeps track of brewers statewide, said Stone Brewing Co. (which earlier this month chose Richmond, VA to build their Mid-Atlantic facility) and Green Flash will not only boost the craft beer industry, but they'll also funnel money into supporting industries such as agriculture, which produces locally grown hops. This is why Green Flash choosing to build their East Coast facility in Virginia Beach is more than just an economic development achievement for the city.
Green Flash's revenue from distribution should be about $30 million annually and on-site retail sales revenue is expected to hit $1 million to $1.5 million a year. The craft brewer will hire 41 full-time employees who will earn, on average, $33,000 a year.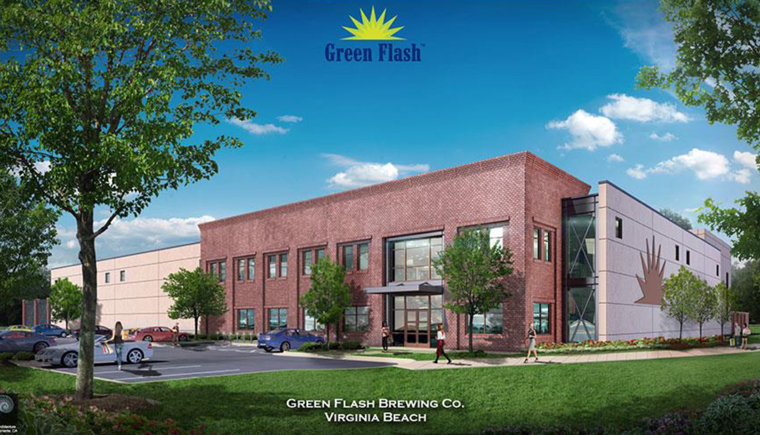 This fantastic increase of business in the craft beer industry is just one more reason that Virginia Beach and all of Hampton Roads is the perfect region to buy a home!