Hampton Roads Real Estate Market Review and Forecast
Posted by David Phillips on Tuesday, April 28, 2015 at 1:42 AM
By David Phillips / April 28, 2015
Comment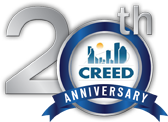 On Thursday, March 12, Old Dominion University's E.V. Williams Center for Real Estate and Economic Development (CREED), hosted the 20th anniversary of Hampton Roads Real Estate Market Review and Forecast at the Ted Constant Convocation Center. It featured reports and forecasts from local experts about the residential, industrial, office, multifamily, retail and investment markets within Hampton Roads.
Six hundred of real estate and economic development's top industry professionals gathered at the campus for this annual event that this year celebrated two decades of transformative development across Hampton Roads.
According to John Lombard CREED executive director and chair of the School of Public Service in ODU's Strome College of Business, this event is an important annual snapshot of a segment of the economy that is vital to Hampton Roads.
Attendees were able to hear good news about the local real estate market regarding vacancy rates seeing declines in 2014, and while they vary by sector and submarket, forecasters suggest they are poised to decline again this year, suggesting improvement in HRVA's real estate market.
A comparative boom in retail investment in Southside Hampton Roads, economic spinoffs from the Port of Virginia and positive signs of continued recovery in the residential housing market were a few of the strengths that the presenters indicated.
Industry challenges include the strong pull placed on the overall local economy because of sequestration, a flat-lining of the new residential home construction market, as well as the combination of higher vacancy rates and falling prices in some submarkets, like the Peninsula.
These strengths combined with its challenges echo Mr. Lombard's thoughts that Hampton Roads, VA is a "dynamic, multi-faceted market."
This year's event also included a panel discussion on transformative issues affecting the real estate market in Hampton Roads, and beyond. Moderated by Victor Pickett, senior vice president and regional manager with Grandbridge Real Estate Capital, the panel featured Robert M. Stanton, chairman of Stanton Partners, Inc.; Ramon W. Breeden, Jr., president and CEO of The Breeden Company; and Anthony P. Nero, president of Armada Hoffler Properties, Inc.
Presenters of the six sector reports included Deborah Stearns, senior vice president, brokerage, Jones Lang LaSalle Hampton Roads; J. Scott Adams, CCIM, president, mid-south region, CBRE; William C. Throne, first vice president, industrial, Cushman & Wakefield/THALHIMER; J. Van Rose, president, new homes division, Rose & Womble Realty, Co. LLC; Dwight D. Dunton III, president and CEO, Bonaventure Realty Group, LLC; and Christopher Rouzie, senior vice president, managing broker, Cushman & Wakefield/THALHIMER.