Hurricane & Tropical Storm Preparation & Safety
As you know, not too long ago, we were all on a hurricane watch. Fortunately the most we got was heavy torrential rain combined with tidal flooding. But for a few days I was panicked that we were going to be hit with a category 4 hurricane so like the rest of Hampton Roads I found myself rushing to the store to buy a ton of water, bread and other basic necessities.
Being that during a hurricane, homes can be easily damaged or even destroyed by high winds and high waves as well as debris possibly breaking windows and doors, I was fearful that I was not fully prepared for Hurricane Joaquin and on high alert.
Thus, I thought this might be the perfect time to refresh how exactly to prepare for a hurricane and tropical storm. When your local meteorologist warns you to take cover because a hurricane is on the way, the very last thing you want to do is worry about whether or not you're prepared. With a little effort now, you can yield big savings (and lots peace of mind) in the future.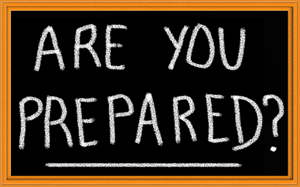 A hurricane is a severe tropical storm that forms in the southern Atlantic Ocean, Caribbean Sea, Gulf of Mexico or eastern Pacific Ocean. To form, hurricanes need warm tropical oceans, moisture and light winds. They gather heat and energy from the warm waters. Evaporation from seawater increases their power. Every year in the Northern Atlantic Ocean, hurricane season is June 1 - November 30.
Hurricanes rotate in a counterclockwise direction around an "eye." They have winds at least 75 mph. When they come onto land, they can bring...