Famous Frank Lloyd Wright Virginia Beach Home Sells
Posted by NIcole Pandeloglou on Wednesday, December 21st, 2016 at 4:48pm.
Possibly the most architecturally recognized home in Hampton Roads was up for sale recently has been sold for 2.2. million. The Cooke House was designed by American architect, interior designer, writer, and educator Frank Lloyd Wright. Some consider Wright the greatest architect of the 20th century, and the greatest American architect of all time. He believed in designing structures that were in harmony with humanity and its environment, a philosophy he referred to as organic architecture. Wright's American style of architecture emphasized simplicity and natural beauty in contrast to the elaborate and ornate architecture that had prevailed in Europe at the time.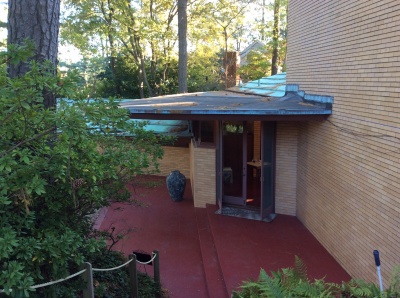 The 3,000-square-foot house has 4 bedrooms, 3 complete bathrooms, 3 zone radiant heat in the floor, 2 zone central air conditioning, and Indirect lighting. It features concrete floors and the furniture was designed by Frank Lloyd Wright himself. One of the most prominent pieces is the 40 foot built-in sofa in the great room that is staying with the home. There is a curved window wall in the 70ft Great Room, supported by cypress beams that overlook Crystal Lake (picture a scene from the famous movie On Golden Pond). The Atlantic Ocean is just a few blocks away and it's the only Frank Lloyd Wright home with direct boating accessibility from house to Atlantic Ocean and the Chesapeake Bay.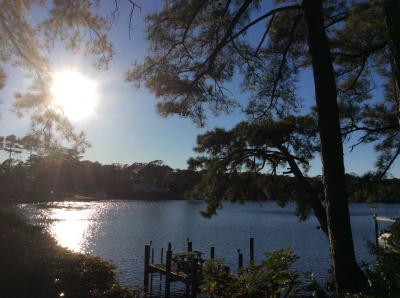 ...