St. Paul's Downtown Farm Market closing for good
Last Saturday I found out that my local Farmer's Market in downtown Norfolk was closing for good. My heart instantly sank to the floor when I first read it because I thought how is this even possible? How did my neighborhood not embrace (or get behind enough) this wonderful mission? I mean we all have to eat, right? And they have food...and not just any food, but really good food. All locally grown from local farmers in our backyard with pop-ups shops, breakfast food trucks and a diverse group of talented local musicians performing.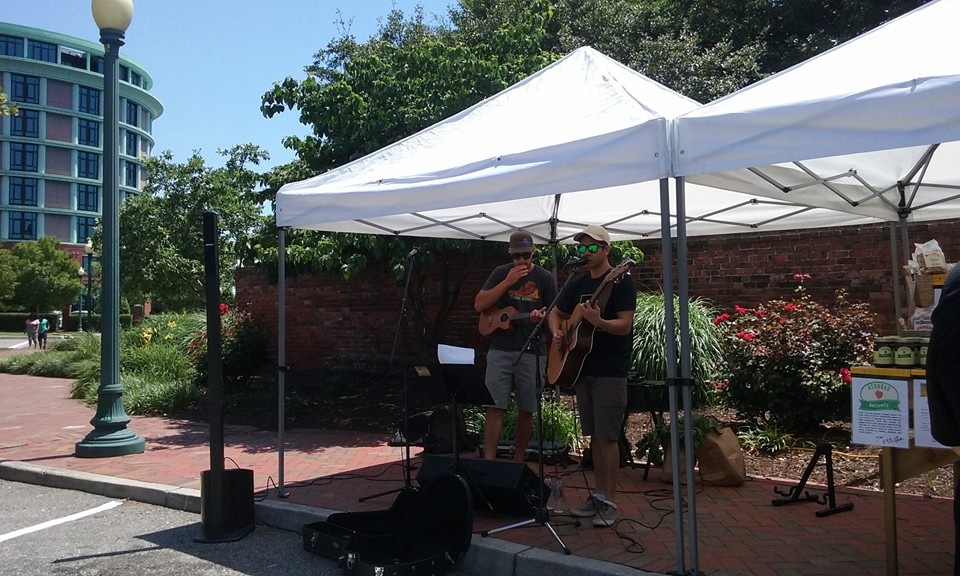 But then it occurred to me that it's really important for any business (even farmer markets) to thoroughly understand and effectively communicate to their neighborhood. Although "farm to table" markets are growing in large numbers not just in Hampton Roads but throughout the country, surprisingly a sizable number of them end up failing. Now you may be thinking to yourself, there's never been a better time for farmers' markets! Exactly, I mean food consciousness is at an all-time high and people are seeking out healthier lifestyles which include organics and fresh produce. BUT even with all that said, it's quite easy for markets to enter a downward spiral in which they have difficulty attracting additional customers because they do not have enough variety, yet cannot attract additional vendors to offer more variety because they don't have enough NEW customers every week. I saw this happen first hand with my farmer's market. Vendors were constantly pulling out last minute or canceling because the previous time they were there they did not...