Does your Home or Business Air Conditioning system use R-22 Refrigerant?

Why is this important and what you need to know.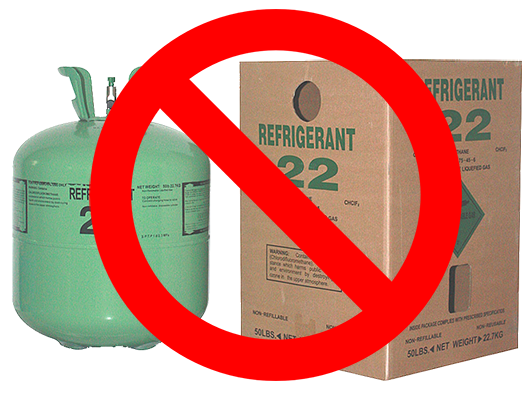 Whether you are planning to stay in your home/business, sell the one you are in, or buy a new one, you should be aware of the type of system and refrigerant your system is using.
Most air conditioning systems primarily use one of two types of refrigerant, the older R-22 or the newer R410A. Many home inspectors only pay attention to how old a system is and in the past, this detail was typically overlooked because it didn't make much difference, until now.
The EPA has recently classified HCFC-22 or R-22 Refrigerant as a class II ozone depleting substance and is now highly regulated which means any new production, import and use is being phased out by 2020. This is causing the price of the R-22 refrigerant to skyrocket and prices will continue to go up daily. This will not change. Many manufacturers are now regulating the amount of R-22 being sold to contractors.
What this means to you is that if your system uses R-22 and you have a leak or repair needing to be done, the cost to repair the leak or fix the unit could potentially be far...