Rock 'N' Roll VIRGINIA BEACH
Posted by NIcole Pandeloglou on Wednesday, August 12th, 2015 at 11:03am.
In a little over 3 weeks the Virginia Beach oceanfront will transform itself into the American Music Festival. Every year since 2001, Labor Day weekend on the beach has been a fun-filled 3 days of live music, raising money for charity, a world-class Health & Fitness Expo (approx 100,000 square feet of trade show) and of course running!
The Rock 'n' Roll Virginia Beach Half Marathon is one of the country's most popular races of its kind, averaging 10,000 plus runners every year. The Marathon Series tries to make running exciting and fun year after year with more athletes participating in Rock 'n' Roll running events than any other running series in the United States.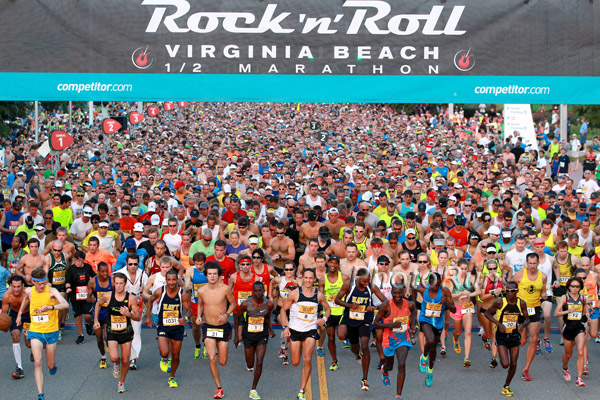 Born in 1998 out of San Diego, CA the marathon originated as a traditional marathon while incorporating bands along the course to celebrate each runner/participant. The brand itself has since transformed the running landscape while igniting a new love of running.
The Rock 'n' Roll Marathon Series combines running, travel and entertainment while providing a world-class event atmosphere for both participants and spectators. The series now visits more than 30 cities each year; such as Las Vegas, Philadelphia, Chicago, Washington DC, Nashville, Madrid and Mexico City. Some of the biggest names in music have been associated with the weekend long festival. Past performers include Macklemore & Ryan Lewis, Pitbull, Goo...