National Night Out 2016
Posted by David Phillips on Tuesday, August 2, 2016 at 2:13 AM
By David Phillips / August 2, 2016
Comment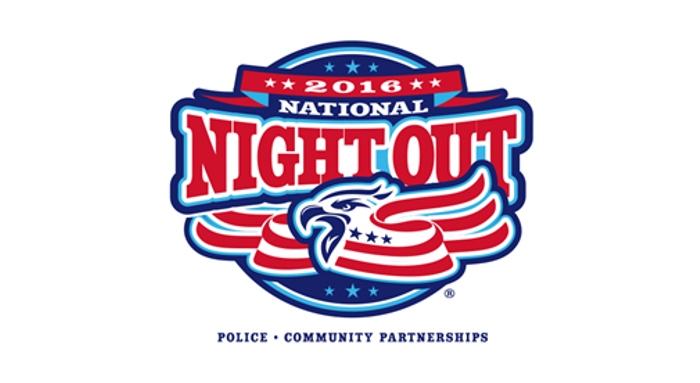 This evening National Night Out will take place. This will be the 33rd year of bringing neighborhoods and the police that serve to protect them together. 38 million neighbors within 16, 000 plus communities will work in conjunction to support this event nationally.
The idea behind it is to: heighten crime and drug prevention awareness, generate support and participation in local anti-crime efforts, strengthen neighborhood spirit and police community relations, and send a message to criminals letting them know local communities are organized and are fighting back. In other words, often the best way to prevent crime is to know your neighbors & your surroundings. Preventing and solving crime is truly a community endeavor. The overall goal is to forge better connections between law enforcement and neighborhood residents as well as connect neighbors. In many locations, this is the one time all year that the community mingles and many people end up meeting their "neighbors" for the first time.
Due to the current landscape I believe this is critically important and will be especially beneficial to have neighborhoods throughout Hampton Roads see police officers in a new light. As one US Senator has stated…"National Night Out triumphs over a culture that isolates us from each other and allows us to rediscover our own communities."
With efforts from all 50 states, U.S. territories, Canadian cities, and military bases worldwide, the National Association of Town Watch estimates the 2016 National Night Out to be the LARGEST ever! For instance, Norfolk's police department has called all residents together for the biggest neighbor's meet and greet at National Night Out! They want you to look forward to civic engagement with police officers, city officials, and dozens of community based organizations. There will be plenty of food, refreshments and family fun for all!
Other cities/towns regionally and locally will have not only the traditional display of outdoor lights and front porch vigils but they're will also be block parties, cookouts, parades, flashlight walks, contents as well as youth programs. This is a excellent avenue for police to meet the parents of at risk children so that when a youth is on the verge of getting in trouble an officer is more likely to take the child to his parent rather than for processing.
As Vice President Joe Biden has said; The safety of our communities depend on both law enforcement and the citizens they serve, and tonight's events will enhance that cooperation.