Rock N' Roll VIRGINIA BEACH
Posted by David Phillips on Wednesday, August 12, 2015 at 2:23 AM
By David Phillips / August 12, 2015
Comment
Rock 'N' Roll VIRGINIA BEACH
Posted by NIcole Pandeloglou on Wednesday, August 12th, 2015 at 11:03am.
In a little over 3 weeks the Virginia Beach oceanfront will transform itself into the American Music Festival. Every year since 2001, Labor Day weekend on the beach has been a fun-filled 3 days of live music, raising money for charity, a world-class Health & Fitness Expo (approx 100,000 square feet of trade show) and of course running!
The Rock 'n' Roll Virginia Beach Half Marathon is one of the country's most popular races of its kind, averaging 10,000 plus runners every year. The Marathon Series tries to make running exciting and fun year after year with more athletes participating in Rock 'n' Roll running events than any other running series in the United States.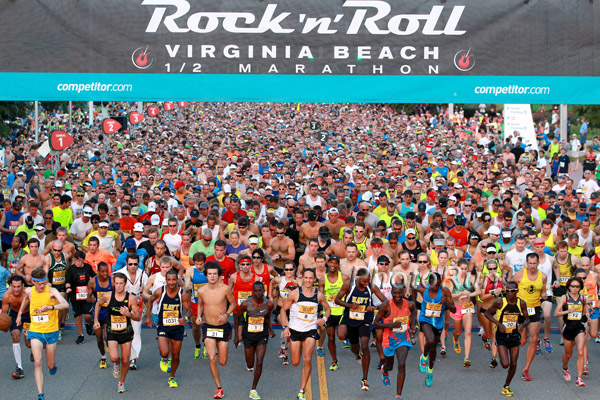 Born in 1998 out of San Diego, CA the marathon originated as a traditional marathon while incorporating bands along the course to celebrate each runner/participant. The brand itself has since transformed the running landscape while igniting a new love of running.
The Rock 'n' Roll Marathon Series combines running, travel and entertainment while providing a world-class event atmosphere for both participants and spectators. The series now visits more than 30 cities each year; such as Las Vegas, Philadelphia, Chicago, Washington DC, Nashville, Madrid and Mexico City. Some of the biggest names in music have been associated with the weekend long festival. Past performers include Macklemore & Ryan Lewis, Pitbull, Goo Goo Dolls, All-American Rejects, Flo-Rida, Train and Lady Antebellum. This year Sheryl Crow will be the featured artist performing live on Sunday, September 6th.

The 21.0975-kilometer (13.1-mile) course begins at the Virginia Beach Convention Center and finishes up along the Virginia Beach Boardwalk. Largely because it's run along a coastal route, the point-to-point is mostly fast and flat, from starting line all the way through the middle of the course to the finish. On race day, the average low is 67°F and the average high is 82°F.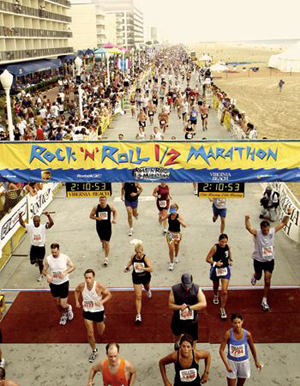 It's not too late to grab a few friends and sign up for the ½ marathon, 5K or "Mile on the Sand" (a quick race in the sand along the picturesque ocean). If you're feeling really adventurous think about taking the Remix Challenge and run both Saturday and Sunday to earn a special medal (you can run the 1 Mile run on Saturday and choose from one event on Sunday (5K, Relay or Half Marathon). In addition, you will receive an event specific finisher medal for each Rock 'n' Roll event that you complete. Don't forget that your race bib is also your ticket to all the fun and festivities of the American Music Festival throughout the weekend.
If you're a better cheerleader than runner, rally your neighbors together to "rock around the block" and take to the streets on race day with a unique and spirited block theme. Your job will be to keep runners and walkers motivated and entertained as they pass by your neighborhood and move towards the finish line. This friendly neighborhood competition provides an opportunity for Virginia Beach residents to be a part of all the Rock 'n' Roll fun without having to run as well as your opportunity to win as much as $750 for your neighborhood. All neighborhoods will be judged on theme creativity, execution and overall energy. Last year's winners were Rudee Heights at $750 and Croatan Beach at $500.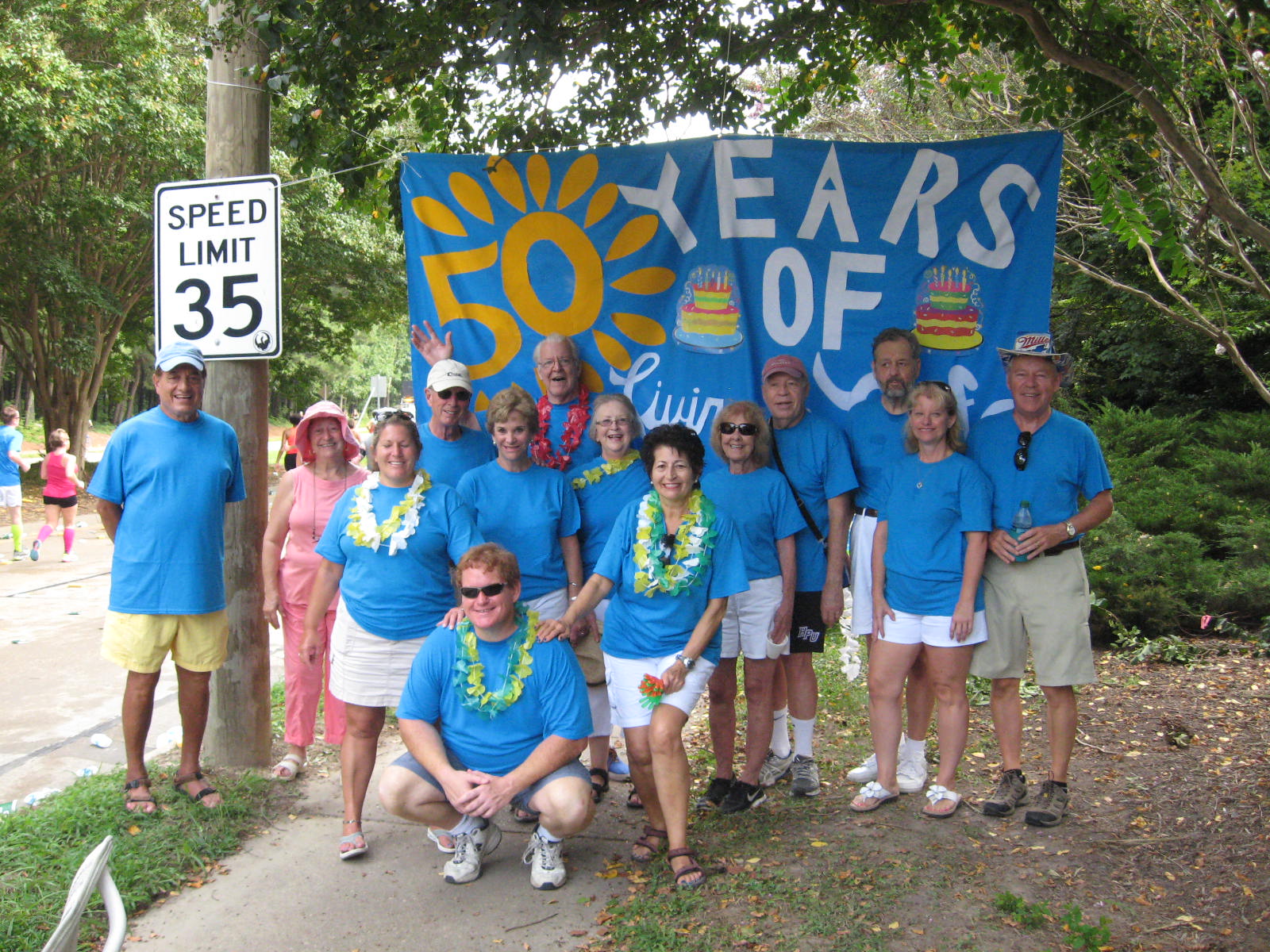 To participate in the competition and compete for cash prizes, email [email protected] with your neighborhood captain's name, email, phone number, cheer station theme and proposed course location by Sunday, August 23rd.
Whether you're running your 10th half marathon, first 5K or cheering on your favorite runner; be sure to make the oceanfront your destination the first weekend in September while also celebrating the 15th anniversary of Rock 'n' roll Virginia Beach.
Here's the full Concert Schedule:
Friday, September 4 – Steve Miller Band
Saturday, September 5 – Rebelution, The Wailers, and G. Love & Special Sauce
Sunday, Sept. 6 – Sheryl Crow
Post Race Concert: Sunday, September 6, 2015 Location: 5th Street Main Stage, Virginia Beach Boardwalk