St. Pauls Downtown Farm Market closing for good
Posted by David Phillips on Friday, June 17, 2016 at 2:38 AM
By David Phillips / June 17, 2016
Comment
St. Paul's Downtown Farm Market closing for good
Last Saturday I found out that my local Farmer's Market in downtown Norfolk was closing for good. My heart instantly sank to the floor when I first read it because I thought how is this even possible? How did my neighborhood not embrace (or get behind enough) this wonderful mission? I mean we all have to eat, right? And they have food...and not just any food, but really good food. All locally grown from local farmers in our backyard with pop-ups shops, breakfast food trucks and a diverse group of talented local musicians performing.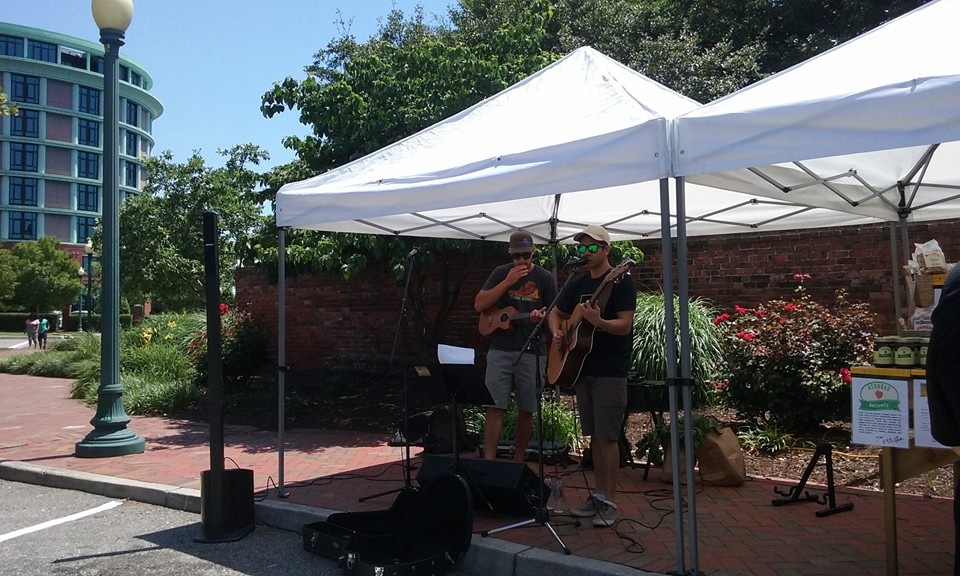 But then it occurred to me that it's really important for any business (even farmer markets) to thoroughly understand and effectively communicate to their neighborhood. Although "farm to table" markets are growing in large numbers not just in Hampton Roads but throughout the country, surprisingly a sizable number of them end up failing. Now you may be thinking to yourself, there's never been a better time for farmers' markets! Exactly, I mean food consciousness is at an all-time high and people are seeking out healthier lifestyles which include organics and fresh produce. BUT even with all that said, it's quite easy for markets to enter a downward spiral in which they have difficulty attracting additional customers because they do not have enough variety, yet cannot attract additional vendors to offer more variety because they don't have enough NEW customers every week. I saw this happen first hand with my farmer's market. Vendors were constantly pulling out last minute or canceling because the previous time they were there they did not make enough money to support coming out. Or it's a torrential downpour and it's hard lugging all their valuable hard grown product out to have it only get poured on and swatted by flies. In addition, many of the residents that live within a several mile radius are young professionals who live downtown for a reason. So they can walk out there front door and be at a local restaurant in a matter of not just minutes but seconds. Thus cooking isn't necessarily a priority.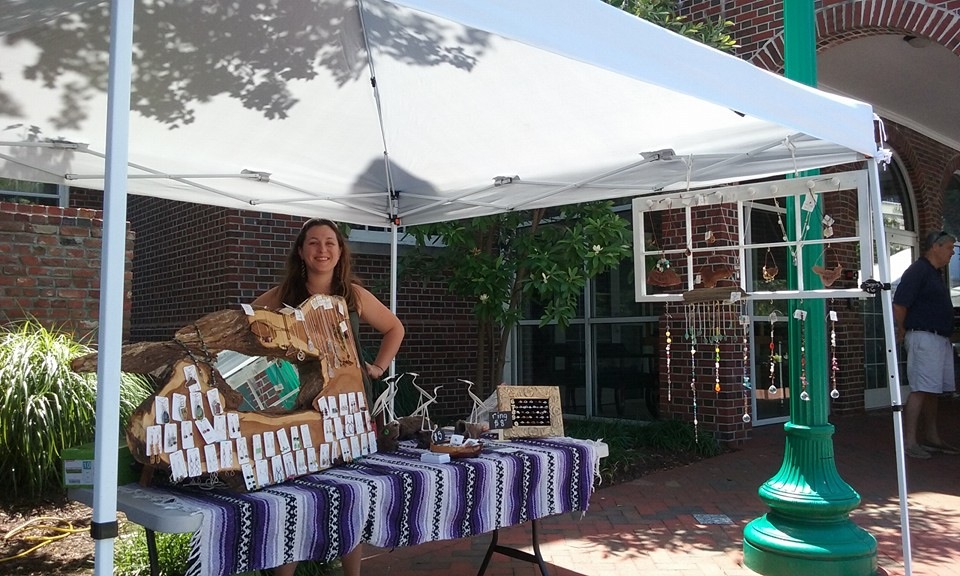 The sad reality is that my farmer's market did so much good! Not only did "downtowners" have their choice of fresh fruit and veggies weekly but we were also helping to feed our neighbors at Tidewater Gardens through the Five Points Mobile Market. Tidewater Gardens just so happens to be located in a "food desert. You may be asking...what on earth is a food desert? Well according to Wikipedia it's a geographic area where affordable and nutritious food is alleged to be hard to obtain, particularly for those without access to an automobile. It's important to recognize that throughout the 2+1/2 summers that the market was open over $22,500 in food vouchers have been given to the residents of Tidewater Gardens, and about $4,700 of fresh food has been contributed to the soup kitchens of St. Mary's. I'm proud that in a very small way I helped contribute to that goal. In the end, we all made a difference and we did much more than any "in the red" numbers can show. The St. Paul's Downtown Farmer's Market didn't just try, they succeeded and opened the door to a whole new world of opportunities.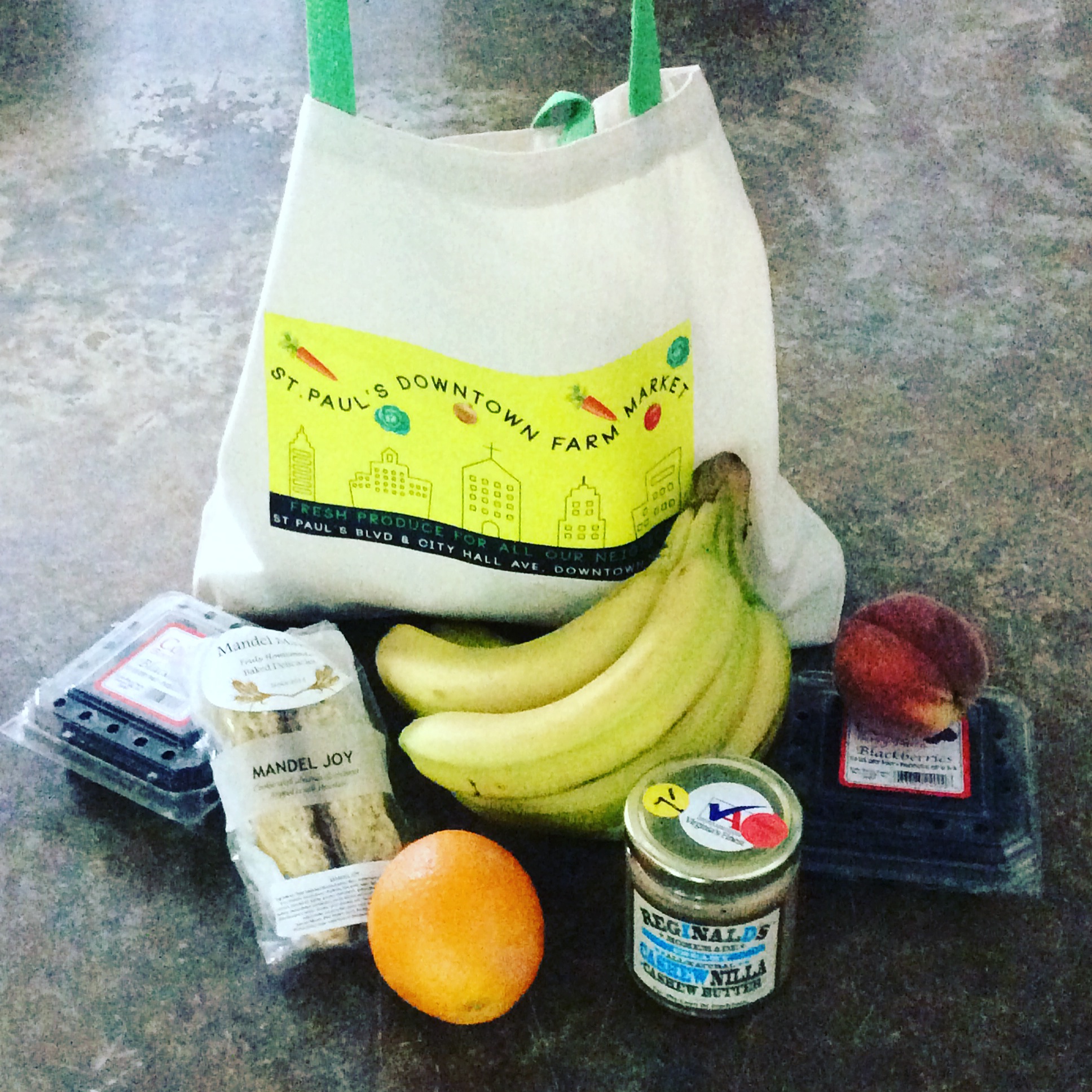 *footnote, the last operating day for the St. Paul's Downtown Farmer's Market will be Saturday, June 25th, 2016