Summer Camps for Kids in Hampton Roads
Posted by David Phillips on Wednesday, May 3, 2017 at 2:45 AM
By David Phillips / May 3, 2017
Comment
Summer Camps for Kids in Hampton Roads

Driving to work today, I noticed that the azalea bushes are now in full bloom. This makes me think about spring coming to an end and summer being right around the corner. With all the rain we've had over the past 5 days I've been wondering what would be some good activities to do with my nephews over the summer and I was astonished to learn that we have quite few educational camps right here in our own backyard that I never knew about. And the best news is that they're located throughout Hampton Roads so no matter what city you live in, there's something for your family.
Here's what I found:
Portsmouth Art and Cultural Center:
Art and music are on the schedule at several camps for ages 6–15 hosted by the Portsmouth Art & Cultural Center in historic Olde Town Portsmouth. Older kids will construct a West African drum they'll learn to tune and play. Young campers will have the opportunity to make their own artist books, explore a variety of mediums including collage and printmaking, learn about ancient Egypt, and study the artistic side of recycling while making treasure out of trash.
The Chrysler Museum of Art in Norfolk:
The Chrysler will be offering art camps that feature activities you're not likely to find anywhere else in the area. Teens ages 13–15 can try their hands at glass-making, learning this challenging art form in the museum's cutting-edge glass studio. They'll practice a variety of techniques—including flameworking and glassblowing—and learn about the physical properties of glass.
Nauticus in Norfolk:
This is actually a two parter. First, exploration is the name of the game for ages 9–12 at the summer camps offered by Nauticus. Campers will forecast the weather, build an underwater SeaBot ROV (remotely operated vehicle), make slime, enjoy a 3-D Ocean movie, tour the Battleship Wisconsin, play in the water fountains at Town Point Park and more!
At Sail Nauticus, their fun, hands-on camps include water and shore-based activities led by certified instructors. Children will experience the water in a whole new way while learning the principles of sailing and water safety. The Harbor 20s are safe and ideal performance sailboats that are perfect for any type of sailor, and can hold up to 5 campers. Each boat will have a certified instructor on board to provide more personalized training for each student.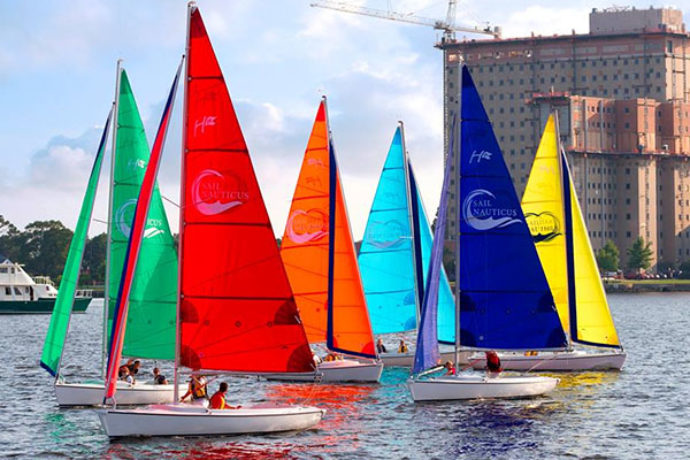 Children's Museum of Virginia in Portsmouth:
Laugh, Learn, Play, and Explore with everything from Legos, Art and Arthur to Dinosaurs and Constellations. Kids of all ages will have fun while learning at this one of a kind local museum.
Virginia Air and Space Center in Hampton:
If your child's imagination is captured by the cosmos, the "cool science" summer camps at the Air & Space Center may be for him or her. With a mission to show how exiting the world of science can be, these camps seek to inspire kids from kindergarten through eighth grade to aim for Science, Technology, Engineering, and Math (STEM) careers. Kids can choose from programs in space detective work, "cool science" (informative adventures in chemistry, ecology, and other sciences), aviation, robotics, rockets, architecture, and more. There's even a program with NASA to teach kids what they'll need for a trip to Mars.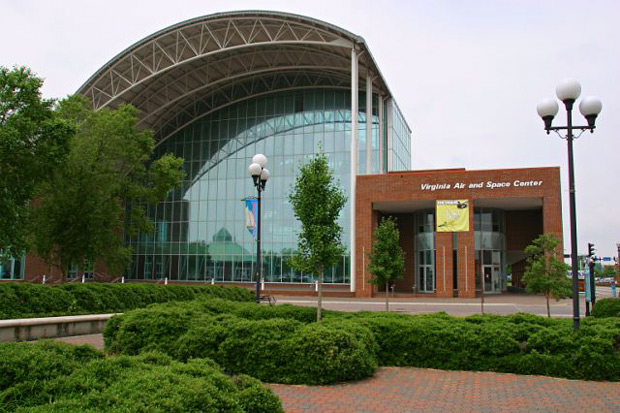 The Mariners' Museum in Newport News:
Kids aged kindergarten through sixth grade can take part in sea-themed summer camps that will include activities such as dressing like a pirate, going on a treasure hunt, making a vintage travel journal, creating sea creature masks and mermaid puppets and more.
The Virginia Living Museum in Newport News:
Museum educators help your children explore nature and space through hands-on activities, touring through the Museum and touching live animals. Week-long camps are offered for ages 4 through grade 5 with class sizes being limited to only 10 to 12 children max...so signing up early is key here.