TOP GOLF is Coming to the Beach!
Posted by David Phillips on Wednesday, July 8, 2015 at 2:48 AM
By David Phillips / July 8, 2015
Comment
TOPGOLF is Coming to the Beach!
Topgolf is coming to the beach! Virginia Beach will serve as the first Hampton Roads lo­­­cation for Dallas-based Topgolf International Inc. The golf entertainment company plans to open a 65,000-square-foot, 12-acre facility off Greenwich Road between Interstate 264 and Newtown Road. In addition to the near 30 million investment into the city over the next several years, 450 jobs will be created with 125 being full time positions.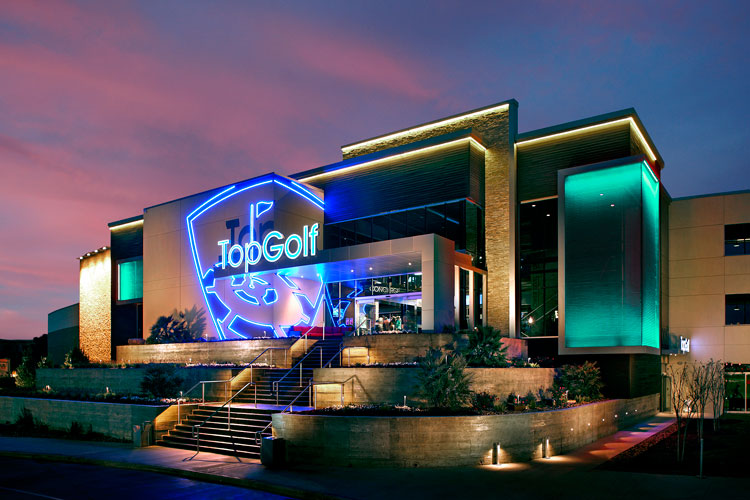 Construction has already begun on the three-level driving range, restaurant/bar and entertainment complex with an anticipated fall 2015 open date. Design plans include 102 hitting bays, 200+ HDTVs, a rooftop terrace, space for group events, and a game area with billiards, shuffleboard and Xboxes as well as free Wi-Fi throughout.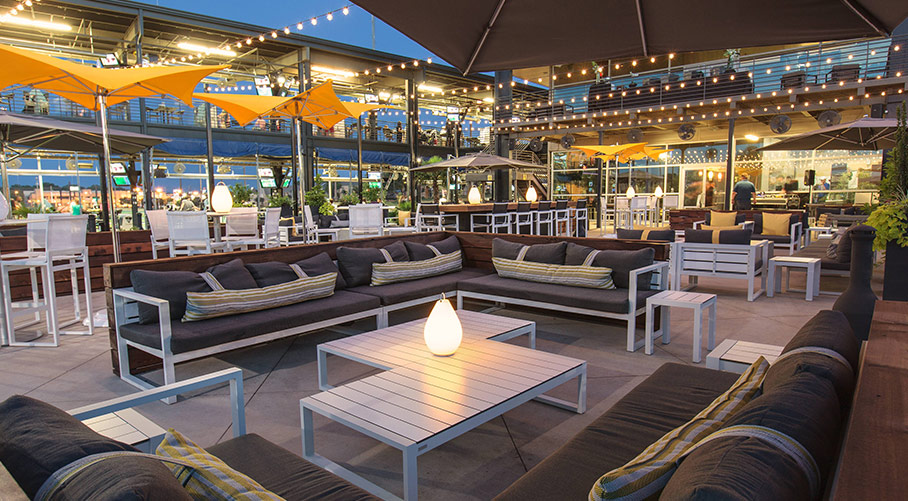 Topgolf is the premier golf entertainment complex where the competition of sport meets your favorite local hangout. It's a unique category of entertainment that mixes the energy and excitement of a Dave and Buster's with the activity component of a traditional bowling alley.
Golfers hit balls at targets on an artificial turf fairway and earn points for accuracy and distance through microchips embedded in the balls. All points appear on the television screen at your bay. The farther the target and the closer you hit to its center, the more points you get (very similar to darts in that regard). Prices will range from $10 to $45 per hour per bay depending on the time of day and each bay can hold up to six people.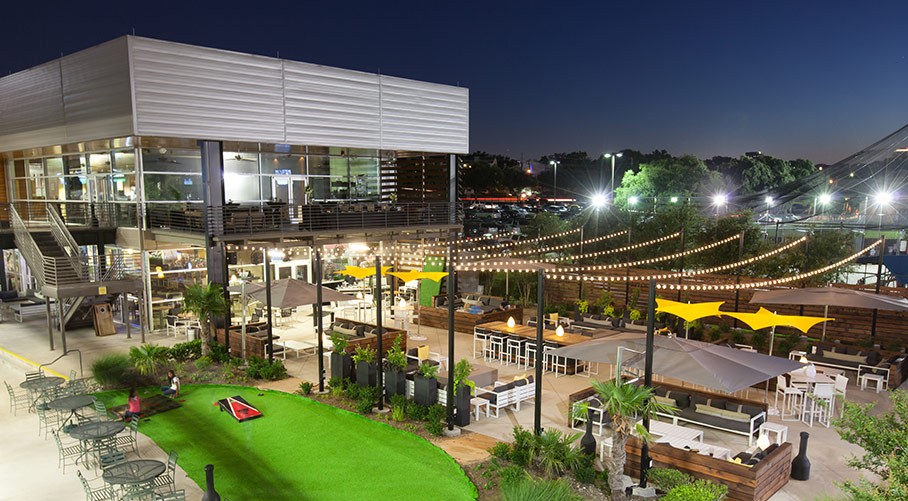 It was founded in 2000 and to date has 15 U.S. locations with another 10 more coming soon (including VB). The company became interested in South Hampton Roads after studying its local, tourist and military demographics. The Greenwich Road site was picked for its exposure and ease of access being situated between interstates 64 and 264 thus making it accessible for both local customers and tourists. The Virginia Beach location will be open year-round and not tourism dependent and is being modeled after the Topgolf facilities in Atlanta and Dallas.
Identical twins Steve and Dave Jolliffe conceived Topgolf in the late 1990s in England after sitting at a range one day, bored and wondering why they weren't getting answers to what they considered fairly simple questions: "How far is the ball going? How close to the hole is it landing? How can we make this more fun? Isn't there a computer chip, or something, that we can put in the balls to tell us this stuff?" According to Chief Development Officer Randy Starr that was the driving force behind the invention — to create a fun, non-intimidating way to hit a golf ball but also to make it into a friendly competition. You can play Topgolf at your leisure in a fun, high-energy environment.
In 2000, the brothers opened the first Topgolf location in Watford, just outside London. By 2007, they had opened two more in England and three in the United States (Chicago, Dallas and Alexandria, VA). At the start of 2011, the Jolliffe brothers sold Topgolf International for more than $28 million to a group of private investors with Callaway Golf being among them. From that point on there has been massive expansion, rapid change and a shift in the original business model. The menu, the music, the design, even the lighting—all of it has been re-imagined to cater to a younger, more vibrant, more diverse demographic. Per Randy Starr, Topgolf caters to everyone, but the target demographic is the 18-34 age range and currently, 70 percent of consumers are males.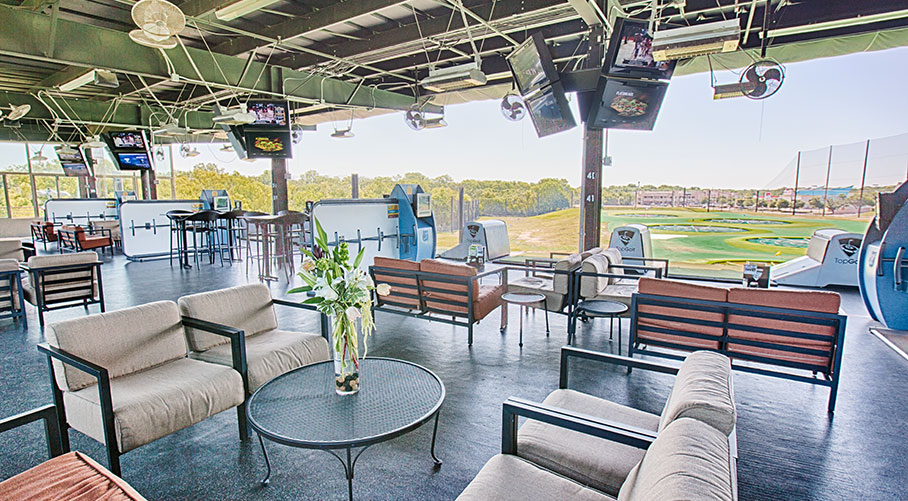 Under the Jolliffe brothers, Topgolf generated the majority of its revenue from the games. Today, food and beverage drive about 60 percent of the business. Interestingly, 90 percent of food at each Topgolf is made from scratch daily and as a result, every location has an executive chef on staff with prior culinary training.
So get ready because Topgolf is sure to make Hampton Roads an even more exciting place to live, work and play!