Top Reasons to Hire a Realtor
Posted by David Phillips on Saturday, April 19, 2014 at 9:32 PM
By David Phillips / April 19, 2014
Comment
In our last blog we wrote about why hiring a realtor is important. As we stated, there are many reasons why it makes sense but let's examine why it is necessary. Here are the top reasons why hiring a licensed agent is important: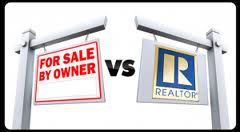 Experience & Education:
You don't need to know everything about buying and selling real estate if you hire a real estate professional who does. The trick is to find the right person that you feel comfortable with and believe can achieve your objectives. Why not hire a person with more education and experience than you who is not emotionally involved? We're all looking for more precious time in our lives, and hiring pros gives us that time. Experienced agents can save you time and money.
Agents are Buffers:
Agents take the spam out of your property showings and visits. If you're a buyer of new homes, your agent will whip out her sword and keep the builder's agents at bay, preventing them from biting or nipping at your heels. If you're a seller, your agent will filter all those phone calls that lead to nowhere from lookie loos and try to induce serious buyers to immediately write an offer.
Neighborhood Knowledge:
Agents either possess intimate knowledge or they know where to find the industry buzz about your neighborhood. They can identify comparable sales and hand these facts to you, in addition to pointing you in the direction where you can find more data on schools, crime or demographics. For example, you may know that a home down the street was on the market for $350,000, but an agent will know it had upgrades and sold at $285,000 after 65 days on the market and after twice falling out of escrow.
Price Guidance:
Contrary to what some people believe, agents do not select prices for sellers or buyers. However, an agent will help to guide clients to make the right choices for themselves. Selling agents will ask buyers to weigh all the data supplied to them and to choose a price. Listing agents will assist the seller in positioning the home on the market. Then based on market supply, demand and the conditions, the buyers and sellers agent will devise a negotiation strategy.
Market Conditions Information:
Real estate agents can disclose market conditions, which will govern your selling or buying process. Many factors determine how you will proceed. Data such as the average per square foot cost of similar homes, median and average sales prices, average days on market and ratios of list-to-sold prices, absorption rates, unemployment rate, and trend in the market among other criteria…will all have significant bearing on what you ultimately decide to do.
Professional Networking:
With the network some agents have created, the agent is able to give maximum exposure to seek out the right buyer for your home or lot. Real estate agents also network with other professionals, many of whom provide services that you will need to buy or sell. Due to legal liability, many agents will hesitate to recommend a certain individual or company over another, but they do know which vendors have a reputation for efficiency, competency and competitive pricing. Agents can, however, give you a list of references with whom they have worked with and provide background information to help you make a wise and informed decision.
Negotiation Skills & Confidentiality:
Top producing agents negotiate well because, different than most buyers and sellers, they can remove themselves from the emotional aspects of the transaction. It's part of their job description. Good agents are not messengers, delivering buyer's offers to sellers and vice-versa. They are skilled professionals who are trained to present their client's case in the best light and agree to hold client information confidentially from competing interests.
At times an agent's ability to negotiate will bring the deal together when everyone seemed to put their feet in the same sand. The deal could be off a $1 a day for the life of a 30 year loan.
Negotiating Can Be Risky Business:
Many people don't like the idea of doing a real estate deal through an agent and feel that direct negotiation between buyers and sellers is more transparent and allows the parties to better look after their own best interests. This could be true, assuming that both the buyer and seller in a given transaction are reasonable people who are able to get along. Unfortunately, that isn't always the case… even at times resulting in an uncomfortable relationship.
What if you, as a buyer, like a home however despise its wood-paneled walls, shag carpet and unnaturally bright orange kitchen? If you are working with an agent, you can express your contempt for the current owner's decorating skills and rant about how much it'll cost you to upgrade the home without insulting the owner. For all you know, the owner's late mother may have lovingly chosen the decor. Your real estate agent can convey your concerns to the sellers' agent. Acting as a messenger, the agent may be in a better position to negotiate a discount without ruffling the homeowner's feathers.
A real estate agent can also play the bad guy in a transaction, preventing the bad blood between a buyer and seller that can ultimely end up killing a deal. Keep in mind that a seller can reject a potential buyer's offer for any reason. An agent can help by speaking for you in tough transactions and smoothing things over to keep them from getting too personal. This can put you in a better position to get the house you want. The same is true for the seller, who can benefit from a hard-nosed real estate agent who will represent their interests without turning off potential buyers who want to complain about the price.
Issues do happen with real estate agents need to solve… everything from low appraisals, to home inspection issues, to easement or subdivision issues, to work not being completed in a workmanship manner, etc.
Contracts Can Be Hard to Handle:
If you decide to buy or sell a home, the offer to purchase contract is there to protect you and ensure that you are able to back out of the deal if certain conditions aren't met. For example, if you plan to buy a home with a mortgage but you fail to make financing one of the conditions of the sale–and you aren't approved for the mortgage, you can lose your deposit on the home and could even be sued by the seller for failing to fulfill your end of the contract.
An experienced real estate agent deals with the same contracts and conditions on a regular basis, and is familiar with which conditions should be used, when they can safely be removed and how to use the contract to protect you, whether you're buying or selling your home.
Answer Questions After Closing:
Even the smoothest transactions that close without complications can come back to haunt. For example, taxing authorities that collect property tax assessments, doc stamps or transfer tax can fall months behind and mix up invoices, but one call to your agent can straighten out the confusion. Many questions can pop up that were overlooked in the excitement of closing. Good agents stand by ready to assist.
Develop Relationships for Future Business:
The basis for an agent's success and continued career in real estate is referrals. Few agents would survive if their livelihood was dependent on consistently drumming up new business. This emphasis gives agents strong incentives to make certain their clients are happy and satisfied. It also means that an agent who stays in the business will be there for you when you need to hire an agent again.
Real Estate Agents Cannot Lie:
We're sort of being funny on this one, but because they are licensed professionals there are more repercussions if they do than for a private buyer or seller. If you are working with a licensed real estate agent under an agency agreement, (i.e., a conventional, full-service commission agreement in which the agent agrees to represent you), your agent will be bound by common law (in most states) to a fiduciary relationship. In other words, the agent is bound by license law to act in their clients' best interest (not his or her own).
When a buyer and seller work together directly, they can (and should) seek legal counsel, but because each is expected to act in his or her best interest, there isn't much you can do if you find out later that you've been duped about multiple offers or the home's condition. And having a lawyer on retainer any time you want to talk about potentially buying or selling a house could end up costing you far more than an agent's commissions by the time the transaction is complete.
Better Access/More Convenience:
A real estate agent's full-time job is to act as a liaison between buyers and sellers. This means that he or she will have easy access to all other properties listed by other agents. Both the buyer's and seller's agent work full time as real estate agents and they know what needs to be done to get a deal together. For example, if you are looking to buy a home, a real estate agent will track down homes that meet your criteria, get in touch with sellers' agents and make appointments for you to view the homes. If you are buying on your own, you will have to play this telephone tag yourself. This may be especially difficult if you're shopping for homes that are for sale by owner.
Similarly, if you are looking to sell your home yourself, you will have to solicit calls from interested parties, answer questions and make appointments. Keep in mind that potential buyers are likely to move on if you tend to be busy or don't respond quickly enough. Alternatively, you may find yourself making an appointment and rushing home, only to find that no one shows up.
Not Everyone Can Save You Money:
Many people forgo using a real estate agent to save money, but keep in mind that it is unlikely that both the buyer and seller will reap the benefits of not having to pay commissions. For example, if you are selling your home on your own, you will price it based on the sale prices of other comparable properties in your area. Many of these properties will be sold with the help of an agent. This means that the seller gets the keep the percentage of the home's sale price that might otherwise be paid to the real estate agent.
However, buyers who are looking to purchase a home sold by owners may also believe they can save some money on the home by not having an agent involved. They might even expect it and make an offer accordingly. However, unless buyer and seller agree to split the savings, they can't both save the commission.
In many cases there is a buyer's agent representing the buyer that is going to be paid a commission by one or both the parties. The longer your home is on the market the more mortgage payments you will make which will cut into your net which is why maximum exposure is critical towards your successful sale.
If you questions about any of this information or if I can help you in any way with buying or selling a home, please give me a call at 757-816-1676 or contact me by email.